S. Christopher Striebeck
Principal
In his first 20 years, Chris not only practiced law, but he developed, constructed and managed commercial and residential real estate in a variety of capacities and markets. For the last 10 years, he has channeled this experience into solely practicing law where he has assisted clients in matters involving asset protection, business, construction, energy, finance and real estate.
With an entrepreneurial spirit, Chris delivers his services through a client-centric approach to creatively and cost-effectively achieve a client's goal. Given a formal education in science, philosophy, finance, and law, and a real-life education of working in the field, he uses a multidisciplinary and team approach to prevent and solve problems.
Acquisitions
Contracts
Development
Dispute Resolution
Litigation
Project Feasibility
Quick Document Preparation
Asset protection
Business
Construction
Energy
Government
Land Development
Real Estate Investment
Title Insurance
JD, 1992, Indiana University School of Law – Indianapolis (Contracts, Business, Real Estate)
MBA, 1992, Indiana University – Kelley School of Business (Development, Finance, Economics)
Certificate of Recognition, 2017 — Trial Advocacy Skills College, Indiana Continuing Legal Education Forum
LEED AP, 2009, USGBC LEED AP Certification (Environmental Development)
BA, 1985, Wabash College, (Biology, Bioethics/Philosophy)
Indiana State Bar
U.S. District Courts for the Northern and Southern Districts of Indiana
U.S. Court of Appeals for the Seventh Circuit
Amy L. Cueller
of Counsel
For more than 30 years Amy has assisted clients in cases involving intellectual property rights, copyrights and trademarks. She is one of the few attorneys in the State of Indiana to handle inter parties litigation matters before the Trademark Trial and Appeal Board situated in Washington, D.C.
Additionally, Amy has a long history with a variety of complex litigation matters in the areas of commercial disputes, disputes involving surface mining, utilities, property rights, insurance coverage disputes, bad faith claims, excessive force claims against police agencies, consumer rights, as well as personal injury matters. Amy has tried numerous cases before juries and courts in both state and federal courts.
Business
Complex Litigation
Consumer Protection
Corporate Law
Environmental
Insurance
Intellectual Property
Personal Injury
Property Rights
Real Estate
Fortune 500 Corporations
Energy
Government
Real Estate Development & Construction
Small Business
JD, 1989, Indiana University School of Law — Indianapolis
Indiana State Bar
Indiana Supreme Court
U.S. District Courts for the Northern and Southern Districts of Indiana
U.S. District Courts for the Western and Eastern Districts of Wisconsin
U.S. District Court for the Western District of Michigan
U.S. Court of Appeals for the Seventh Circuit
The United States Supreme Court
Steven C. Striebeck
Client Relations Manager
Steve has always had a knack for seeing the bigger picture and amicably working with others to achieve a shared goal. He worked for decades in the real estate and construction industries where he worked as real estate broker/Realtor, homebuilder and developer while mentoring his son, Chris. Steve joined the firm in 2017 where he consults on various real estate and construction matters along with overseeing our systems for client intake, disengagement and monitoring overall client satisfaction. He is passionate about his dogs, helping out his friends and neighbors and seeking the great outdoors.
Education
Indiana University — Bloomington
Lucy Park Newton
Paralegal
Lucy Park Newton has a long and storied career in the legal community working in various assistant, secretarial, and paralegal roles, as well as being a freelance writer. She has served several prestigious law firms and attorneys, including Associate Justice Jon D. Krahulik prior to and during his tenure at the Indiana Supreme Court.
Additionally, Lucy has extensive experience in working with a variety of legal technologies and preparing a wide array of legal and transactional documentation for business law, real estate, contracts, appellate practice, civil litigation, medical malpractice, insurance defense, and probate law. When she's not working, she can be found enjoying one her numerous interests, rescuing Cairn Terriers, singing at her church or with the Indianapolis Arts Chorale, preparing for her investment club or tending to her organic garden which includes an amazing collection of daylilies.
Education
B.A., Indiana University-Indianapolis with 1994 (with distinction, major in English and minor in Anthropology)
Master of Music, vocal performance, Butler University; one year completed 1996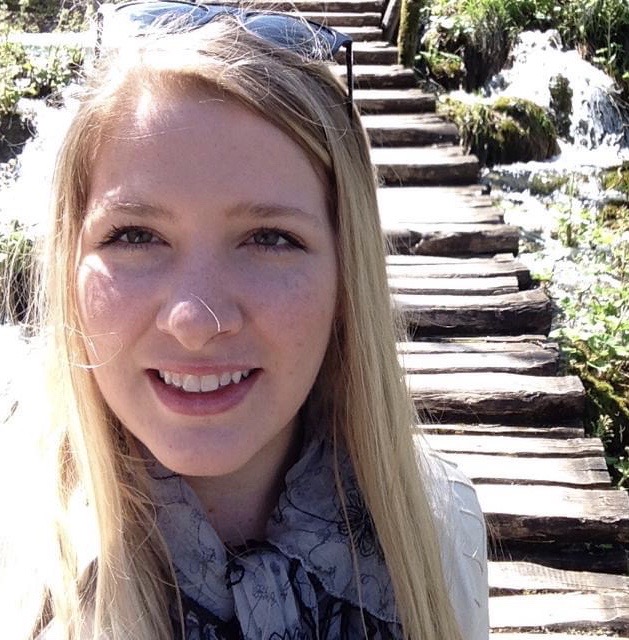 Heather graduated Summa Cum Laude from the University of Arkansas at Little Rock in 2011 with a Bachelor's Degree in Professional and Technical Writing with an emphasis on rhetorical theory and persuasive writing. She began working in law firms in 2006 while she was obtaining her BA and has continued her work in the legal field ever since.
With over 15 years of experience, she has acquired wide range of legal experience in the areas of domestic relations, insurance defense, personal injury, estate planning and probate, litigation, and more. Here at Striebeck Law, she works as a paralegal preparing and filing documents, thorough case law and fact-finding research, trial preparation, and overall assistance in moving cases toward a satisfactory conclusion for our clients.
Education
Bachelor in Professional and Technical Writing, 2011, University of Arkansas, Little Rock, AK
Darlene Perrine
Legal Assistant
Darlene joined the firm in 2018. She oversees our client engagement and accounting systems as well as helping Lucy with our document preparations, recordings and litigation needs.
Additionally, Darlene has extensive business experience in working in senior office administration positions with Edward Jones Financial and in the title insurance industry with First American Title Insurance Company. She is also a Broker/Realtor and Buyer Specialist with Green Pocket Realty. Darlene hails from Northern Michigan before moving to Indiana in 2008 with her husband, Mark, and their four children. When she's not working, she enjoys gardening, reading books, and traveling.
Education
Bachelor in Accounting, 1995, Cedarville College, Cedarville, OH